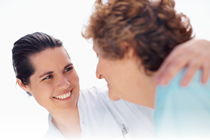 Eron's Home Health
& Personal Care Services / Eron's Care
13439 New Hampshire Avenue
Silver Spring
Maryland 20904-1225
Phone:
(301) 384-5070
Fax:
(301) 384-5072
Toll Free:
1866 37 Erons
admin@eronshhc.com
Welcome to
Eron's Home Health & Personal Care Services /
Eron's Care
Eron's Home Health & Personal Care Services / Eron's Care was born out of the great need for qualified health care professionals who can help improve quality of care and patient's safety. Our mission is to offer "Quality Round the Clock Care" in order to improve people's quality of life from infancy to the generic age.
We understand the stresses of traveling and hospitalization, and know most would prefer to recuperate or be cared for at home, where they are around familiar faces and surroundings. That is why we have made it a point to hire individuals who are able and willing to be at your doorstep whenever you need them.
From vitamin supplements, home health care and companionship, our scope of services is quite vast. Click here to learn more about us.
Health Care Service
Home health care is a type of service provided for homebound patients recovering from either illness, surgery, or undergoing rehabilitation. Such services are rendered by health care professionals like nurses, therapists, home health aides and medical social workers.

Our mission is to offer quality round-the-clock care in order to improve people's quality of life--from infancy to geriatric age.
Read more»

We are committed to human dignity, and value compassion in the skillful exercise of our services.
Read more»